Handwoven Hammock Tote | Loomed in Mexico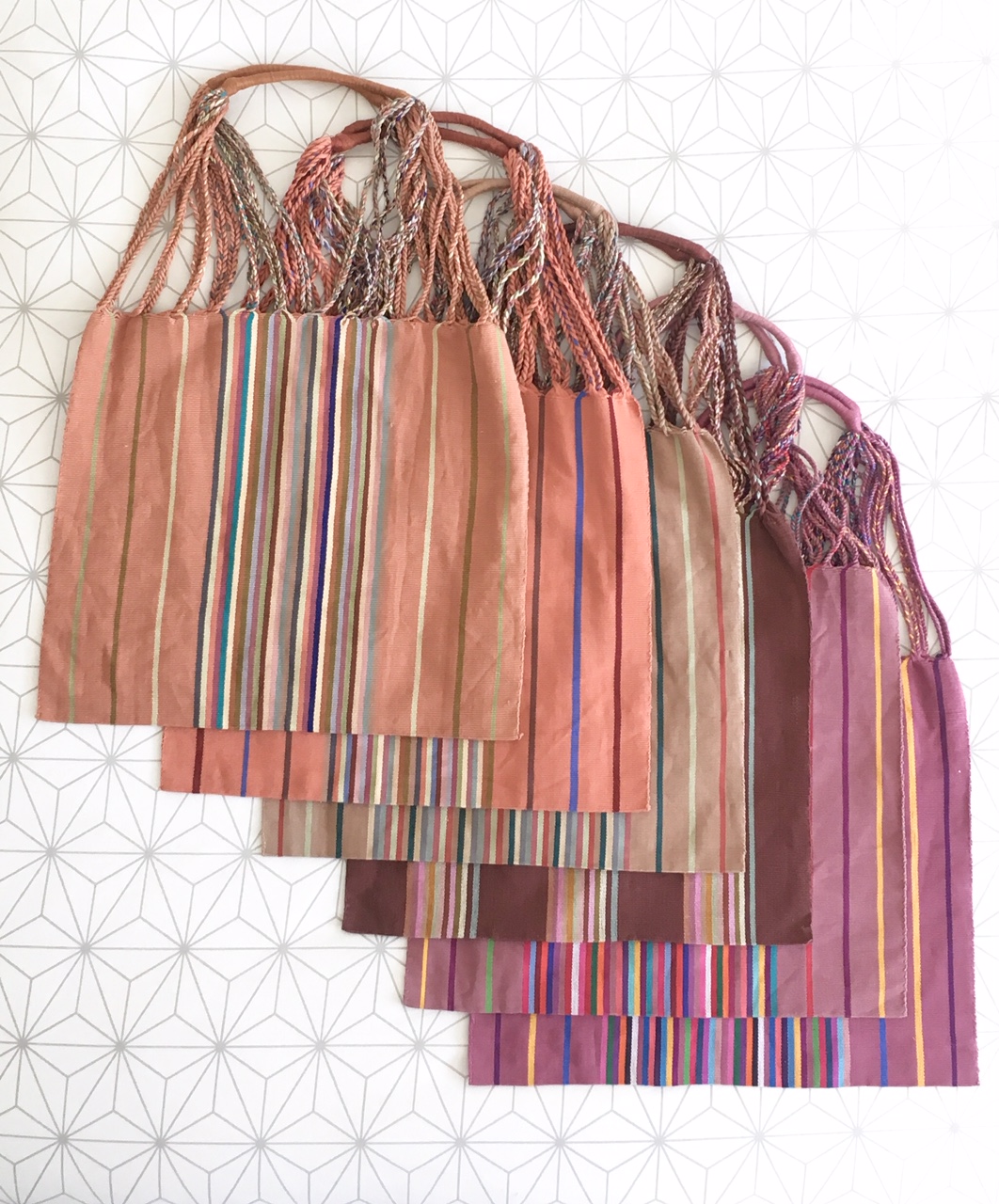 Handwoven Hammock Tote | Loomed in Mexico
On trend color palette in a lightweight but strong, soft cotton tote.
Perfect to use as an everyday purse, chic market bag or for the beach! A lightweight laptop would also easily fit. Each Hammock Bag is handwoven on a 'telar de cintura, a back-strap loom then meticulously braided by female artisans in the highland region of Chiapas, Mexico.
The back-strap loom dates back to Ancient Maya and is also known as the waist loom. It's a simple loom but can result in very complex and beautiful textiles. It involves a rope attached to a post, tree or wall, and a strap at the other end that the weaver fastens around her waist. Wooden rods form the heddles and the artisan controls the tension by leaning forward and back. This gives her total control of her work.
These totes are all one of a kind and created with natural fibers with vibrant plant dyes. Each tote takes these women several days to make, a truly magical experience to watch them at their craft.
Bag body: aprox 16" L x 15" W . Due to handmade nature all measurements vary slightly.

Straps: 9-10" aprox.